Raise Money for Your School or Music Hub
with Paid on Results Affiliate Scheme.
We run an
affiliate programme here
at Normans (through Paid on Results), which gives our education customers a chance to generate an additional revenue stream by partnering your website with Normans.co.uk. By displaying a Normans link (or logo, or even a full shop!) on your website, you will benefit from a sponsorship commission when anyone purchases via the Normans link on your website. Schools and music services use our affiliate scheme to generate income for all sorts of different activities.
Accent Music Education Hub
for example, use their commission to help support performances and events - you can see how they've done this
here
. We have answered some of your most commonly asked questions below.
What is the commission?
5%
of the total order value (including VAT but excluding shipping charges).

How much work is involved?
Once you have added the link to your website (we can help you with this), there is no ongoing administration required. However, the more proactive you are in promoting the programme to pupils, parents and teachers - the more commission you are likely to receive.
What do the links look like?
There are lots of different ways to link to our website. We can also custom create image links in your brand colours too! Just
get in touch
to find out how. Here are some examples:
A text link:
Shop with
Normans Music

A logo link:


A static Image link: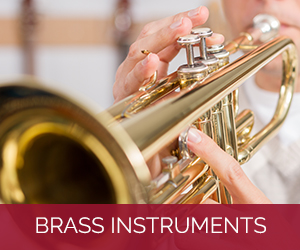 A GIF Image link:

How do we get paid?
When you register for the scheme, you will be asked to add your bank details. Any commission due will be paid directly into the bank account within 2-4 weeks after a purchase is made.
So, how do I get started?
3. Identify suitable places within your website to host the affiliate banners/links. This should ideally be somewhere that is easy to find and direct parents, teachers and pupils to. Preferably besides relevant content regarding musical instruments.
4. Choose from a selection of our banners, logos or a text link and add the code to your website, along with the Paid on Results tracking code. (This will require a web developer's input but is a fairly straightforward process. A member of our web team will be available to offer advice/support if required).
It is important that once you are set up on the programme you promote the new banners and links to your teachers, parents and pupils. The more exposure you can generate, the greater your potential sponsorship revenue.
If you would like further information on our affiliate scheme please email
affiliates@normans.co.uk
or call our team on 01283 535333.